Publication opportunity – Journals
All submitted conference papers will go through a double blind peer reviewed by the competent reviewers. All Accepted full Papers will be published in the special/regular issue of either any of the following indexed journals.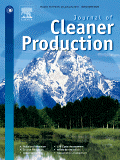 –   Journal of Cleaner Production – journal indexed in ISI Thomson Reuters Services http://www.journals.elsevier.com/journal-of-cleaner-production/
The Journal of Cleaner Production serves as a transdisciplinary, international forum for the exchange of information and research concepts, policies, and technologies designed to help ensure progress towards making societies and regions more sustainable. It aims to encourage innovation and creativity, new and improved products, and the implementation of new, cleaner structures, systems, processes, products and services. It is also designed to stimulate the development and implementation of prevention oriented governmental policies and educational programmes.
---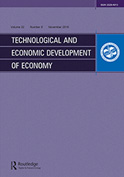 – Technological and Economic Development of Economy, journal indexed in ISI Thomson Reuters Services http://www.tandfonline.com/action/journalInformation?show=aimsScope&journalCode=tted21
Technological and Economic Development of Economy is an international, peer-reviewed journal publishing high-quality, original research. All submitted manuscripts are subject to initial appraisal by the Editor, and, if found suitable for further consideration, to peer review by independent, anonymous expert reviewers. The Journal is designed for publishing articles in the following fields of research: systems for sustainable development, policy on sustainable development, legislation on sustainable development, strategies, approaches and methods for sustainable development, visions and scenarios for the future, education for sustainable development, institutional change and sustainable development, health care and sustainable development, alternative economic paradigms for sustainable development, partnership in the field of sustainable development, industry and sustainable development, sustainable development challenges to business and management, technological changes and sustainable development, social aspects of sustainability, economic dimensions of sustainability, political dimensions of sustainability, innovations, life cycle design and assessment, ethics and sustainability, sustainable design and material selection, assessment of environmental impact, ecology and sustainability, application case studies, best practices, decision making theory, models of operations research, theory and practice of operations research, statistics, optimization, simulation.
---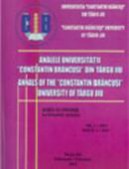 –      Annals of the "Constantin Brancusi" University of Tg-Jiu, Economy Series
http://www.utgjiu.ro/revista/?s=ec
The journal promotes original studies that have a contribution to the progress of knowledge in the field of
The journal wants to be a useful publication for all the experts in the economic field and presents subjects from all the fields of economic activity combining theoretical approaches with the description of practical cases, giving documented answers for a large set of problems faced in their activity by experts.
---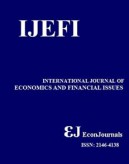 – International Journal of Economics and Financial Issues
http://www.econjournals.com/index.php/ijefi
International Journal of Economics and Financial Issues (IJEFI) is the international academic journal, and is a double-blind, peer-reviewed academic journal publishing high quality conceptual and measure development articles in the areas of economics, finance and related disciplines. The journal has a worldwide audience. The journal's goal is to stimulate the development of economics, finance and related disciplines theory worldwide by publishing interesting articles in a highly readable format.
---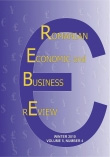 – The ROMANIAN ECONOMIC AND BUSINESS REVIEW (REBE) http://www.rebe.rau.ro/about.html
The ROMANIAN ECONOMIC AND BUSINESS REVIEW (REBE) is a refereed journal published four times annually by the Romanian-American University. The editors invite submissions of articles that deal with important issues in economy and business. Papers that focus on specific phenomena and events affecting Romanian economy are particularly encouraged. Because REBE seeks a broad audience, papers should be comprehensible beyond narrow disciplinary bounds.
---
Central European Review of Economics and Management (former WSB University in Wroclaw Research Journal) http://ojs.wsb.wroclaw.pl/index.php/WSBRJ/index
The WSB research journal focuses on state-of-the-art theoretical as well as empirical studies in the field of economics, finance, management, tourism and logistics. We try to create a platform for exchange of knowledge and ideas between research, business, governmental as well as non-governmental actors. For this reason, besides more traditional scientific papers, we also invite opinion papers and policy discussions from science, business, governmental and civil society representatives.
---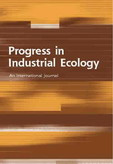 Progress in Industrial Ecology, An International Journal – http://www.inderscience.com/jhome.php?jcode=pie
PIE contributes to international research and practice in industrial ecology for sustainable development. PIE aims to establish channels of communication between academics, practitioners, business stakeholders and the government with an interdisciplinary and international approach to the challenges of corporate social responsibility and inter-organisational environmental management.